1274 3 Ave S, Lethbridge, AB T1J 0K2
Phone: 403-394-0099   Facsimile: 780-425-7110
Toll Free: 1-888-543-3456
Office Hours:
Monday:        08:00 AM To 05:00 PM
Tuesday:        08:00 AM To 04:30 PM
Wednesday:  08:00 AM To 05:00 PM
Thursday:      08:00 AM To 05:00 PM
Friday:            08:00 AM To 05:00 PM
Saturday:       10:00 AM To 03:00 PM
Sunday           Closed​
Looking for Help in Lethbridge? Considering Bankruptcy?
Unsure about Alternatives to Bankruptcy?
If you reside in Lethbridge, Alberta, or the surrounding area and would like to learn more about potential options and review possible alternatives to bankruptcy, Cameron Okolita offers FREE local initial consultations in a relaxed setting on a no-obligation basis. We are here to help you and you will find that our staff are friendly and supportive.

We like what we do and making your problems go away is a major part of that!
Our Licensed Trustees serving Lethbridge, Alberta have helped hundreds of Lethbridge residents achieve financial freedom without going bankrupt, and tens of thousands of Albertans get a fresh start. Cameron Okolita Inc., Licensed Insolvency Trustee offers Consumer Proposal & Bankruptcy Services, and we specialize in personal service. For instance, our customers tell us that our counsellors are friendly and easy to talk to. Our goal is to provide Lethbridge and area residents with the information they will need to make informed decisions and, provide them with a financial solution tailored to meet their needs. Please do not hesitate to call or contact us. We are respectful, understanding, and we are here to help.
Send Us an Email, Ask Us a Question, or Have Us Call You!

Bankruptcy in Canada
Is Bankruptcy your only Choice?
Absolutely not! When facing serious financial difficulty, bankruptcy is often the first thing that comes to mind, but at the same time, it is probably the last thing you want to think about doing!
When a Licensed Insolvency Trustee is at a social function making small talk, people will eventually ask you, "What do you do?" When you tell them you are a Bankruptcy Trustee, people often say, "OH! I don't think I want to talk to you!" and then they laugh. They laugh because the thought of going bankrupt is scary. For most, they have always heard that a bankruptcy is the last thing they should do, and something they should avoid at all cost.
They are mostly right, and for many, a bankruptcy is not their best option. For others, however, a bankruptcy represents a change in their life for the better. For those who have struggled for a long time, are losing sleep, or their debt is tearing apart a relationship with a spouse or loved one, a bankruptcy can be an uplifting experience.
Bankruptcy is described as lifting a weight off one's shoulders, and after signing their bankruptcy papers, virtually100% of the people say that their stress relief was immediate. Many people say "filing bankruptcy was the best thing I could have done, and I wish I had done it sooner."
A Bankruptcy is not the best choice for everone, and it is our goal to help you avoid bankruptcy if you possibly can. We encourage you to explore all the options available, some of which we have outlined below.
Canada's #1 alternative to Bankruptcy is a Consumer Proposal. If you can pay some, but just not all of your bills, talk to us about this powerful option.
Consumer Proposals
If you are an individual and your total debts do not exceed $250,000, before taking into account a mortgage on a principal residence, a Consumer Proposal might be the right choice for you.
What is a Consumer Proposal?
A Consumer Proposal is a formal, legally binding process which can only be administered by a Licensed Insolvency Trustee, such as Cameron-Okolita Inc. We work with you to develop a "proposal", with an offer to pay your creditors a percentage of what is owed to them, or extend the time you have to pay off your debts, or both. The term of the proposal cannot exceed 60 months, or 5 years. If you have significant credit card debt, 5 years is a fraction of the number of years it would take to pay off those credit cards. If you look at your credit card statements, they typically say it will take more than 25 years for you to do that on your own.
The biggest reason that a Consumer Proposal provides such a huge saving is that a Consumer Proposal, by law, reduces your interest rate from whatever you are paying, down to zero! That's right, the interest rate will be zero!!
To find out if a Consumer Proposal is the right choice for you, please don't hesitate to either fill out our contact form and have us contact you, or telephone us and speak to one of our debt specialists.
Credit Counselling Services
Is Credit Counselling for you?
Credit Counselling is for anyone who is looking to get out of debt, reduce stress, or just manage their money better. The biggest issue facing most people is their credit card debt, and the high interest rates they are paying. Many say they feel that their payments are never going to end, with their credit card balances edging up each month. Others may just want some help making a budget, and are looking for tips for controlling their expenses.
At Cameron-Okolita Inc., no matter what your financial challenges are, our Credit Counsellors will take the time to explain all your options and help create a plan to solve them.
For most people, seeking Credit Counselling Services for the first time can be a scary prospect! We will listen to your concerns, understand your goals and overall situation, and provide you with free, unbiased guidance and information.
Talking to a Credit Counsellor is the first step in planning for a brighter future, and we are happy to take your call and be a part of helping you to do that.
Debt Consolidation Loans
Debt Consolidation is really a numbers game.
Getting one's debt under control is the number one goal. A Debt Consolidation Loan takes multiple debts and combines them into one loan, allowing you to make a single monthly payment. With fewer payments each month, people usually experience some immediate stress relief, especially if the debt consolidation loan results in a lower combined interest rate. Although the interest rate typically goes down, the balance you have to pay back remains the same.
Debt Consolidation simplifies your Finances!
When you have multiple debts from multiple creditors, with multiple interest rates, multiple payment dates, and other conditions, keeping track of all your debts can be overwhelming. The major advantage of a Debt Consolidation Loan is, if some or all of the debts you are carrying have high interest rates, consolidating them into one loan can save you money.
There are, of course, pros and cons that you need to consider before you sign on the dotted line. One of the major drawbacks to a Consolidation Loan is that the lender will want you to pledge against, or take a lien on, your assets to protect themselves if you don't pay.
If your situation is already dire, and a debt consolidation doesn't solve your entire problem, and you keep falling behind, it is very likely that you will end up losing those assets.
Informal Debt Settlement
What is Debt Settlement?
This option represents a negotiated settlement with each of your creditors, to settle your debt for a percentage of what you owe, as one lump sum. This is not without consequences. It does hurt your credit rating, and dealing with each of your creditors can be difficult. It is often the case that you cannot get all your creditors to agree. If you don't have 100% participation by your creditors, one or more of your creditors can take separate collection action(s) and collapse your whole arrangement.
What Debt Settlement Covers!
Debt Settlement only works for unsecured debts, commonly referred to as consumer debt, or trade debts. These are debts that you have incurred where you haven't had to put up, or provide, collateral. If you don't pay your secured debts in full, creditors holding security have no reason to accept less and will simply force a sale of the security to get their money back.
For these reasons, Informal Debt Settlements are extremely difficult to manage and very rarely work out.
PROFESSIONAL QUALIFICATIONS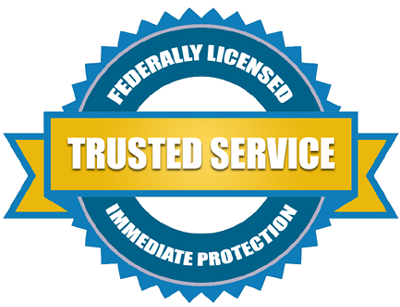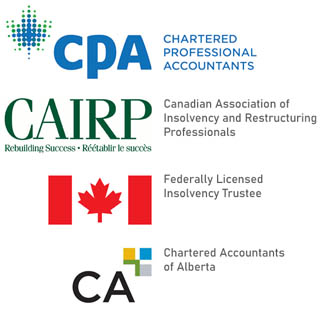 You came highly recommended by a friend who used you a couple years ago. It was extremely hard to take the first step and give you a call. We felt like failures, but after we called you, we immediately felt better about our situation. A Consumer Proposal was definitely the right choice for us.
We didn't know anything about bankruptcy. We thought you were going to take everything and that we would never get credit again. You helped us put things into perspective and thanks to you, we are happy to say that we got our Discharge without a hitch last month. Thanks for everything!
Having to claim bankruptcy is a low time for anyone. Cameron Okolita made the experience as good as it could be. Kelly was particularly helpful and always responded to my questions in a kind and timely manner. The staff was very kind and encouraging. I am truly thankful for their help.