Canada's First Choice for Debt Relief
---
If you are "Overwhelmed by Debt", struggling to make your payments, and can pay some, but just not all your bills, there is a Federally Regulated Debt Relief Program that can help you get things back on track. Last year, more than 84,000 Canadians took advantage of this program.
It's called a CONSUMER PROPOSAL, and with the assistance of a Federally Licensed Proposal Administrator, like Cameron Okolita Inc., you can develop a proposal which can allow you to pay a reduced portion or percentage of what is owed to your creditors, give you more time to pay off your debts, or both!


Most Consumer Proposals reduce your interest rate to 0%, and eliminate the need for you to pay interest on the balances you owe, making it much easier and faster for you to pay your debts off. This is a HUGE benefit!
Normally, when you make your minimum payments on your credit cards, virtually 100% of your payment goes to interest, and almost nothing goes to the principal. It will take decades for you to pay your debts off, unless you make substantially more than your minimum payments. Imagine, however, if it was the other way around, and 100% of your payment went to pay the principal portion of your debt, and there were no interest payments to make!
Call or Contact Us Today and see if you "Qualify" for a Consumer Proposal.
Send Us an Email, Ask Us a Question, or Have Us Call You!

Cameron Okolita – Licensed Insolvency Trustee


Consumer Proposal Administrators
Financial Advisory Services
115 9A St NE, Calgary, AB T2E 9C5
Phone: 403-279-7908 Facsimile: 780-425-7110
Toll Free: 1-833-963-1289
"Own Your Tomorrow" Imagine Your Life Debt Free!
THE POWER OF A CONSUMER PROPOSAL
For illustration purposes, let's look at an example of what we often see on credit card statements:
The balance on the credit card statement we selected showed that the balance owed was $31,316.06, and the interest rate was 24.9 %. If a person makes their minimum payment of $662.38 each month, and on time, the statement says that it will take them 25 years and 3 months or 303 months to pay that balance off. Grab one of your credit card statements and see what yours says. For most, 25 years represents a large portion of a persons' working lifetime, and that is only if one never uses their credit card again. This is why they say having credit card debt and carrying a balance on your credit card is "like agreeing to run on a treadmill forever!"
If you qualify for a Consumer Proposal with NO INTEREST to pay, and continue to make the same payment, your debt would be paid off in less than 4 years or 47.3 months.
That's the power of a Consumer Proposal!
More about a Consumer Proposal
✓ No Interest Charges (Yes, 0% Interest)
✓ Reduce Debt to Only a Portion of What's Owed
✓ Immediately Stops Creditor Collection & Legal Actions
✓ Immediately Stops Wage Garnishees
✓ Keep All of Your Assets, Including Car & Home
✓ Covers Tax, Credit Cards, Loans & Unsecured Debt
✓ Clear and Simple Process – No Hidden Fees
✓ Up To 5 Years To Pay (or Payout early, if desired)
PROFESSIONAL QUALIFICATIONS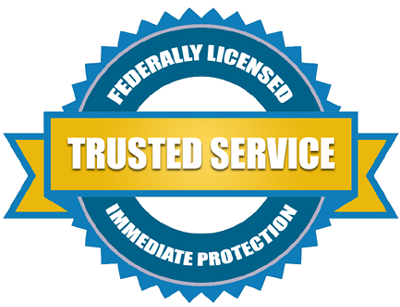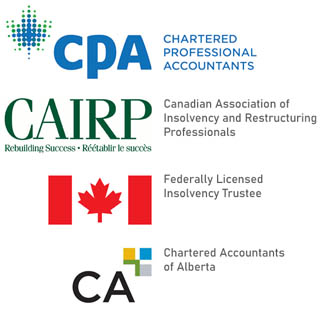 You came highly recommended by a friend who used you a couple years ago. It was extremely hard to take the first step and give you a call. We felt like failures, but after we called you, we immediately felt better about our situation. A Consumer Proposal was definitely the right choice.
They really went above and beyond for me! As a client, you don't always know what goes into the background… But after going through some personal issues they were able to help me through it and provide guidance and help in many areas of my life. I am so thankful for them!
I cannot say enough good things about this company! They are fabulous! When I first walked in the door they were kind and welcoming. All the way through to the end they have been incredibly helpful, kind and understanding. In these hard times I am so thankful I called Cameron Okolita.